Multi-Facility
Pulse IoT cloud-based software
Keep your finger on the pulse of your business with the next-generation remote refrigeration management platform.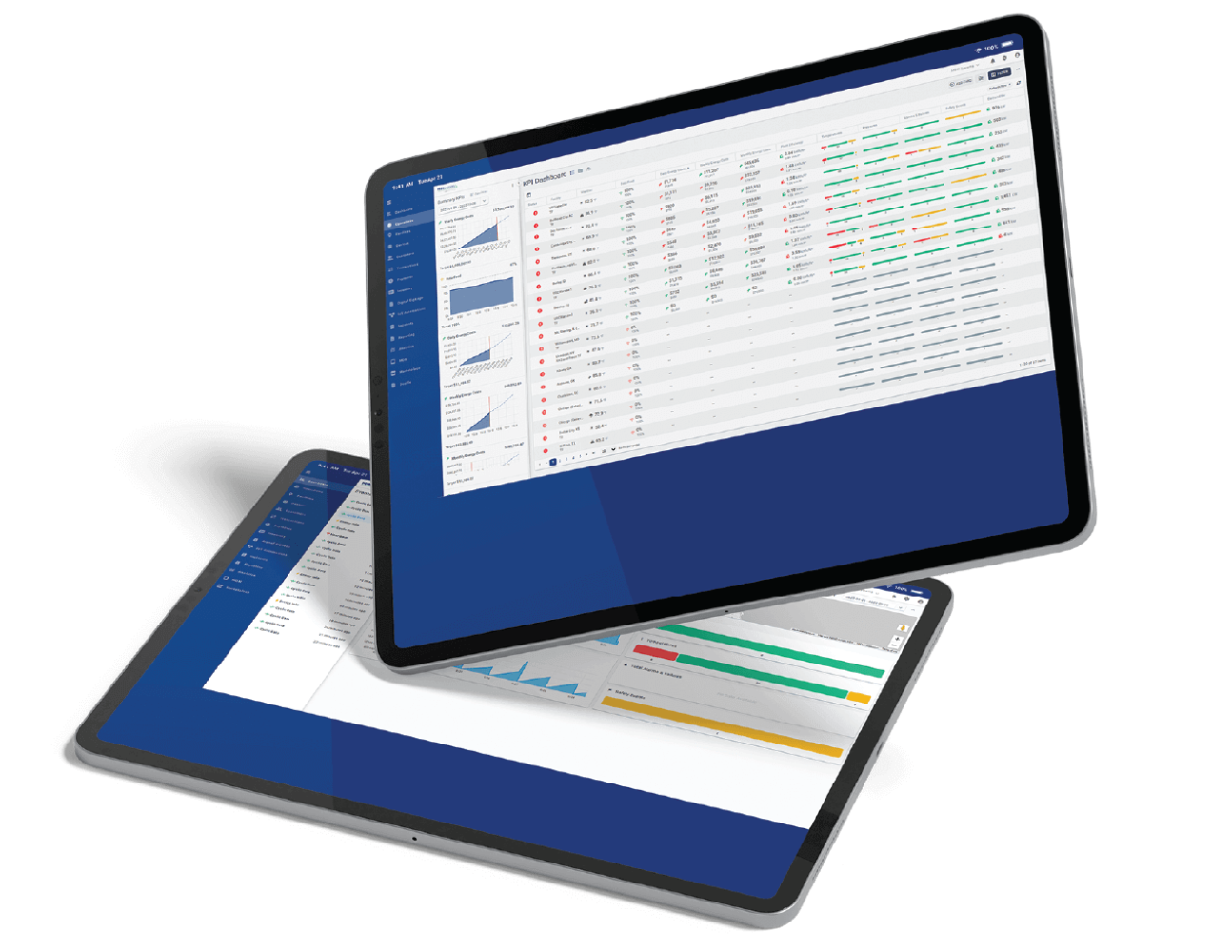 ENERGY USAGE OPTIMIZATION Obtain real-time visibility into your current energy utilization across all of your facilities. Energy metrics will be visualized in both power consumption and dollars spent, enabling you to make adjustments that immediately optimize your cost position.
CENTRALIZED VISIBILITY INTO CROSS-FACILITY HEALTH One view of the health of your facilities through a centralized web management platform. The health of your facility is visualized through a simplified and standard set of Key Performance Indicators (KPIs), helping to alert you of issues before they occur.
OPTIMIZED PLANT EFFICIENCY All data from your in-facility control systems is constantly evaluated against target setpoints, driven by both industry standards as well as facility-specific requirements. Leverage your data to create rich automation routines through the use of IoT Campaigns, helping drive increased visibility and corrective action to unhealthy trends in your operation.
SAFETY & COMPLIANCE Safety across all of your facilities will be measured through the implementation and continuous monitoring of established KPIs. Regulatory reporting requirements can be automated, saving your team from manually reporting on an ongoing basis.
At a glance, easy-to-view health of your entire network of facilities

Browser-based HMI viewable from any PC or Mac device, including tablets

Real-time visibility into your current energy utilization across all of your facilities

Runtime information to understand the health of equipment

Weather KPI accounts for ambient temperature effects on system running conditions

Warehouse temperature KPI for continuous monitoring of food safety in cold spaces

Alarm and Failure KPIs support engineering in confidently meeting compliance

Pressure KPI to monitor system running conditions

Safety KPI ensures compliance with regulatory agencies and protects personnel